Engr. Buba Silas Abdullahi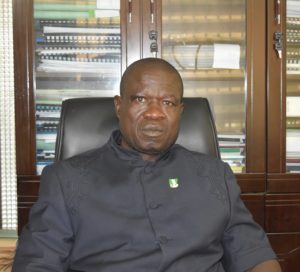 Engr. Buba Silas Abdullahi, the Executive Director of East Operations.
Born 13th January 1965. With a Post Graduate Diploma and a B.Eng. Engineering from Tafawa Balawa University, Bauchi State, Engr. Silas is a member of various Engineering bodies in the Country. He is a member, Nigerian Society of Engineers (MNSE); Fellow Nigeria Institute of Civil Engineers (FNICE), a registered member of Council for the Regulation of Engineering (COREN) and an Associate Member Institute of Chartered Mediators & Conciliators (AMICMC).
Engr. Buba S. Abdullahi has gathered vast working experiences in different offices as Director of Works, Lands and Survey Water Schemes, Plateau State; Coordinator of Technical Activities-Local Government Council (LGC); Sectorial Head Roads & Rural Water Supply to Mention a few.