Engr Godson Chimezie Amos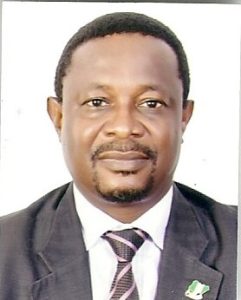 Engr. Godson Chimezie Amos is a Director and the Head of Department, West Operations at the Agency. He holds a Master's degree (M.Eng.) in Soil and Foundation Engineering and Bachelor of Engineering (B.Eng.) in Civil Engineering, both from University of Nigeria, Nsukka.
He joined the Public Service in 1989 as a Civil Engineer II and rose to the rank of a Director Grade Level 17. He worked in various Divisions of Federal Highways Department, Federal Ministry of Power, Works and Housing before moving to FERMA.
As a Director, heading the West Operations Department (responsible for roads maintenance activities in 18 States), Engr. Amos has been a creative problem-solver with excellent decision-making capability, who consistently demonstrates excellence in the efficiency, productivity and quality of his work. He is well known and highly regarded not only for his responsiveness, thoroughness, keen knowledge of highway engineering and public service rules and practices, but also for his kindness and high dedication to the growth of the Agency. He endeavours to impact everyone with whom he works with to perform better.