Engr. Mujaidu Stanley Dako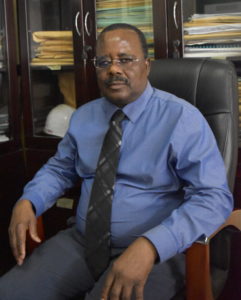 Engr. Mujaidu Stanley Dako, is the Executive Director West Operations.
Born 8th October, 1954, Mujaidu Stanley Dako holds an MBA – Business Administration from University of Strathclyde Glasgow Scotland, an M.Sc. Mechanical Engineering, University of Aston in Birmingham, England.
Engr. Dako is a Chartered Engineer, Council of Engineering Institute (CEI) and the Institution of Mechanical Engineers, United Kingdom (MIMechE). He is a member of various Professional bodies such as: Chartered Management Institute of Britain (MCMI), UK; Institute of Mechanical Engineers, (MIMechE) UK; Fellow, Nigeria Society of Engineers(FNSE); and a registered member of Council for the Regulation of Engineering (COREN).
He has an expanse knowledge and work experience in various organizations within and outside the shores of Nigeria. They include Edo state Rapid Response Agency; MN Energy, Managing & Technology Inc., Ontario, Canada and Plant Manager Calgary, Alberta, Canada, Shell Petroleum Development Company Ltd and Delta Steel Company, Ovian – Aladja, Delta State.
Engr. Mujaidu Stanley Dako has diverse Industrial experiences.