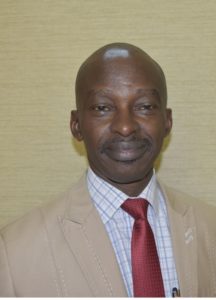 Mr. J. O. Akintola is a Deputy Director and the Head of Department, Finance & Accounts of the Agency.
He holds (M.Sc.) Forensic Accounting and Investigation from Pebble Hills University USA (2018) and HND Business Administration from Yaba College of Technology, (1990).
He is an associate of the Institute of Chartered Accountants of Nigeria (ICAN) and a Certified Forensic Accountant, Associate Member of Nigerian Institute of Management. Mr Akintola is a seasoned Accountant who has worked in various sectors to include: Abuja Sheraton Hotel & Towers, Account Department, Nigeria Mobile Telecoms Ltd (MTEL), Customers Service Manager, Abeokuta, Ogun State and Sales/Marketing Manager, in-charge of Ogun, Oyo, Osun and Kwara states.
Mr. Akintola is a man of integrity, an epitome of simplicity. He is diligent, disciplined and highly dedicated to his work.