FERMA OPENS TENDER FOR THE URGENT REHABILITATION OF SOME CRITICAL ECONOMIC ROUTES ACROSS FEDERATION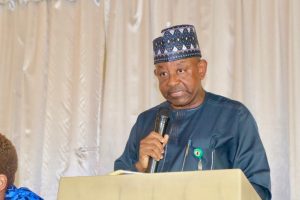 The Federal Roads Maintenance Agency, (FERMA) on 31st October, 2023, in Abuja, opened submitted bids for the urgent rehabilitation of some critical economic routes across the federation (2023 Appropriation projects) phase II.
During the bid opening exercise, Director/Head; Procurement, B.H Damaturu emphasized that the Agency will apply the best practice as stipulated in the Public Procurement Act(PPA) 2007.
Bidders were assured that their submissions would be carefully evaluated on merit and in compliance with the eligibility criteria stated in the advert.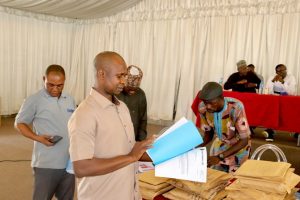 Representative of the Nigerian Society of Engineers (NSE), Abuja Branch, Engr. Kennedy Ibechem commended FERMA for the effective strategy adopted in the bid opening process.
A total of Forty-Seven (47) Lots were advertised.