ROAD MAINTENANCE, AN ALL ENCOMPASSING VENTURE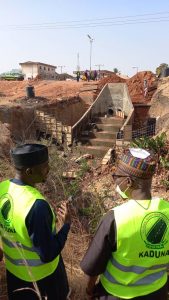 The Managing Director/CEO, Federal Roads Maintenance Agency Engr. Nuruddeen A. Rafindadi has said that road maintenance must be of utmost importance on both roads and other infrastructure on the road, thereby making it an all-encompassing venture.
The MD made this known while inspecting completed works done by the Federal Roads Maintenance Agency field office, Kaduna State recently.
He said that the process of maintaining the road infrastructure entails a great deal, which is not limited to the road median, but inclusive of other structures that are situated or imbedded in the affected road. These structures could be street lights, drains, culverts, bridges and their railings, road shoulders and embankments among others.
In his words, 'In engineering, it is often said that water is no friend of the road. That goes to show that water, especially the stagnated one, does great damage to roads. Ecological problems such as erosion, increased rainfall and the likes aggravated by adverse climate change most of the time impact negatively on weak spots/areas on roads. As such, appropriate outlets must be created to channel water from road surfaces at all times''.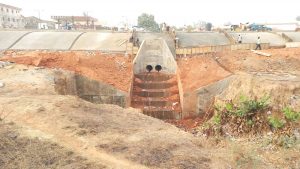 Bearing this in mind, the Agency reconstructed collapsed double ring pipe culvert and re-instatement of washed out embankment on Ch.1+550, Western Bypass, Kaduna State. The scope of work which entailed site clearance; construction of lined drains; earthworks; priming and asphalt surfacing has given a new lease of life to the Western Bypass, he noted.
In acknowledging the economic importance of the road, Rafindadi said the road links the Southern part to the Northern side; links cities within the state and serves as a major route for the work force to access their work places and city centers. He further disclosed that but for the timely intervention of FERMA, the damage would have extended causing further deterioration and probable collapse of the entire road.
The FERMA boss assures that despite the challenges of this sort in Kaduna state, the Agency has made it a point of duty to compile and adequately address such challenges nationwide.